15-minute Settlement
The Nordic Transmission System Operations have decided to switch from 1 hour to 15 minutes imbalance settlement period.
The go-live date for the 15-minute imbalance settlement period (ISP) will be on Monday May 22, 2023 at 00.00 CET, at the beginning of an imbalance settlement period.
The transition to 15-minute imbalance settlement also means that it will be possible to trade with 15-minute products in the Nordic intraday and balancing markets. Energy metering will, to some extent, move to 15-minute intervals, based on local legislation/regulation.
Moving to higher time resolution in the Nordic imbalance settlement will mainly affect the following aspects of the imbalance settlement:
Changes in data exchange ediel.org – quarterly resolution for reporting
Calculation of imbalances will be done for each 15 min ISP
Settlement data may be viewed additionally with 15-minute resolution
Why the 15 min imbalance settlement period?
Market model adapts to the changing power system

Green transition – increasing amount of intermittent energy
Incentivising maintaining the balance in more real time for more cost-efficient power system

Increased possibilities for ancillary services
Electricity market harmonization in Europe
European legislation (EBGL, electricity balancing guideline)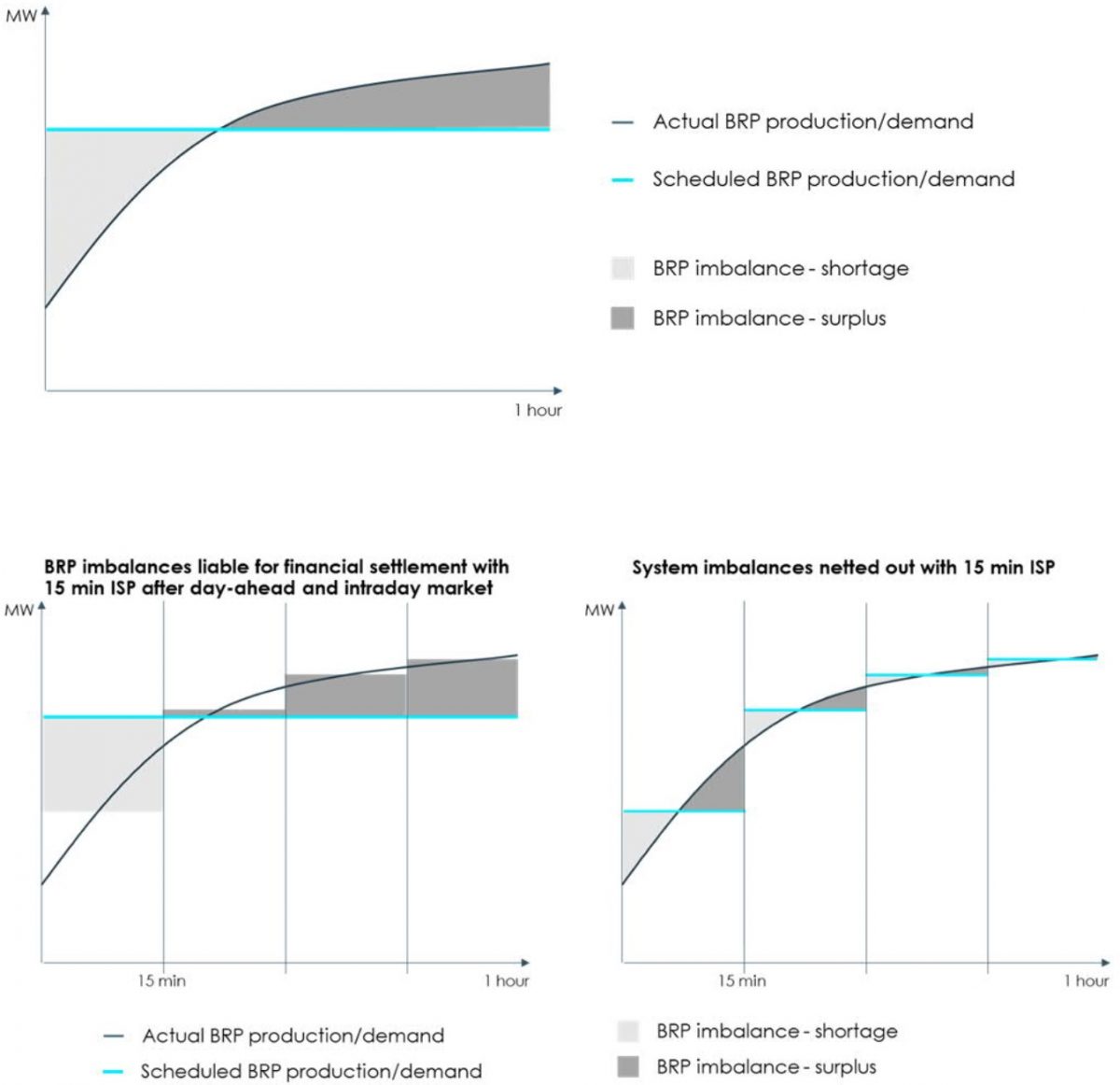 Commissioning plan
eSett has published a 15 min ISP commissioning plan to help the market to identify and understand the changes that are relevant for them.
For additional information, please see the information on nordicbalancingmodel.net, and on the national TSO websites:
We recommend subscribing to our newsletter to learn more about the upcoming changes in the market.